As a hard-working business owner, you're constantly on the hunt for profitable growth strategies that will help you surpass the competition. With more and more businesses vying for the top spot in your industry every day, implementing an impactful content marketing strategy is no longer just an option; it's a necessity. 
Even so, asking your team to tackle content marketing — on top of their current workload — isn't always feasible. Luckily, outsourced content marketing services are here to save the day. If we lost you at the word "outsourced," then it might be time for you to reconsider the power of these valuable services. After all, there's a reason why 55% of business-to-consumer (B2C) businesses outsource their content marketing activities. If you're still not sure whether outsourced content marketing services are right for your business, ask yourself the following seven questions to gain valuable insight and clarity. 
1. Does Your Business Already Have a Content Marketing Strategy? 
Before you can determine whether or not to invest in outsourced content marketing services, it's important to take stock of your current situation. Do you already have a content marketing strategy in place? If not, it's officially time to make some changes. In today's increasingly competitive marketplace, content marketing is the tool you need to stand out from the crowd and make your unique brand message heard. In other words, you need content marketing to succeed. 
If you already have a content marketing strategy in place, evaluate its effectiveness by performing an audit. Are you able to capture your audience's attention with relevant and timely content? What has your engagement looked like over the past month? If you see gaps in your content production, quality or performance, it might be time to ask for help. 
For many business owners, outsourcing content marketing services can seem like a shot in the dark. After all, how can you be sure that you're really going to see results if the work isn't done in-house? While it can be nerve-wracking to trust another business with your content marketing strategy, the beauty of hiring external content marketing experts is that they have been specifically trained to boost your brand's visibility and audience engagement. Results are right around the corner, and an outsourced content marketing team can get you there quickly.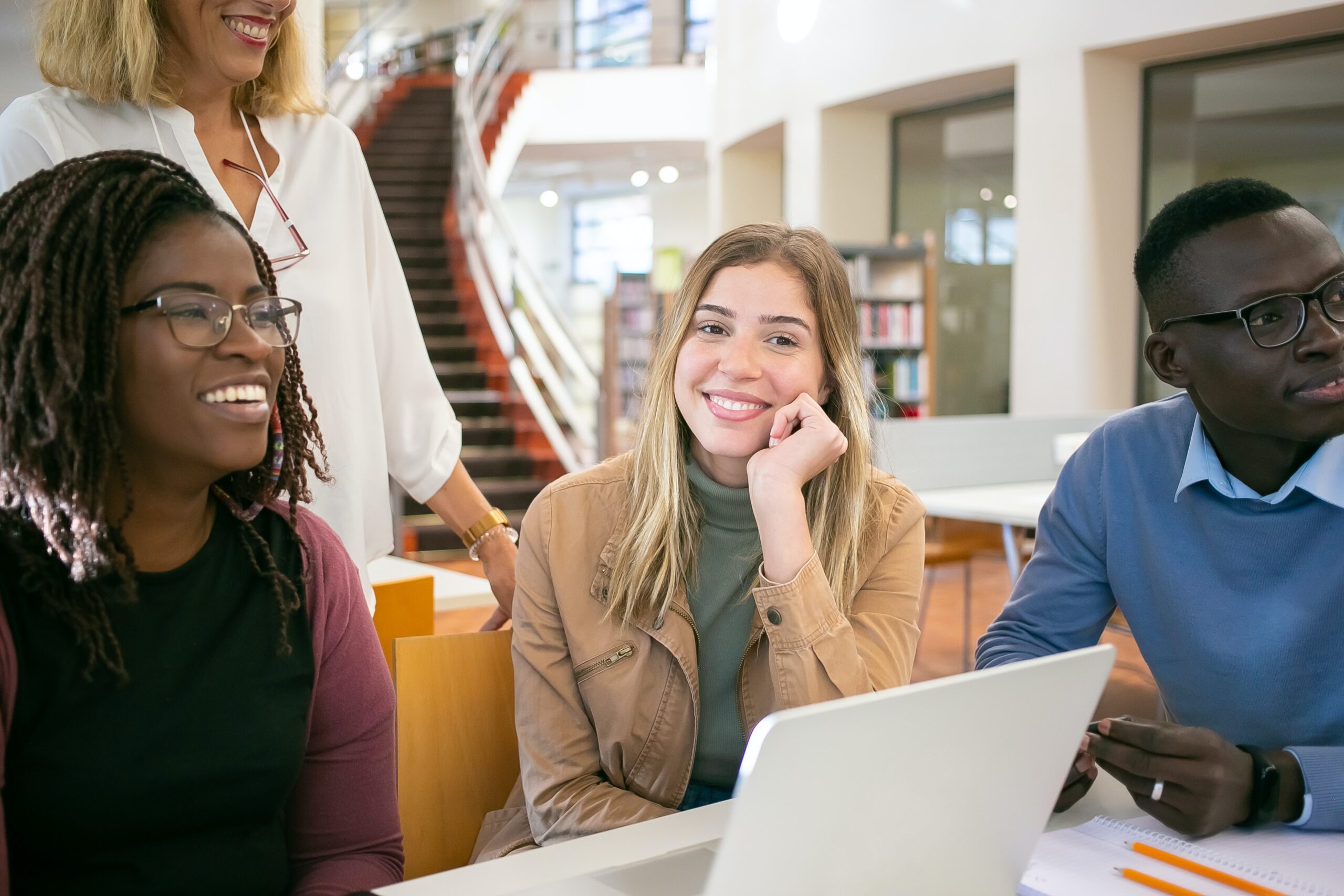 Credit: Kaboompics.com (from Pexels) 
2. Are You Managing Content Marketing In-House to Save Money? 
Small business owners, in particular, may choose to manage content marketing in-house in an effort to save money. While this approach may seem like a convenient way to limit expenses, it raises questions about the efficiency of in-house content marketing strategies. 
Take a minute to consider your goals for your business's content marketing strategy. If you're like most business owners, you're eager for your establishment to grow, achieve sustainable profits and appeal to your target audience. In order to achieve these goals, it's essential to develop a well-thought-out content marketing strategy that spans months, if not one year, at a time. Not only can this take significant time to plan, but it also requires dedicated resources and training to organize and implement. With this in mind, it's clear that content marketing isn't just an "add-on" task that can be planned and executed on a whim without investing the time and attention it deserves. 
One of the risks of keeping content marketing in-house is that it will be delegated to an employee who already has a full plate of responsibilities and obligations to manage. This type of situation can cause your employee — or employees — to become overloaded and produce lower-quality work on all fronts, including your content marketing strategy. In this case, trusting an outsourced content marketing team would actually help business owners save money, given that their current employees would not be loaded down with extra tasks and, consequently, run the risk of producing inferior work. 
3. Are You Running Low on Time? 
Yet another challenge that many — if not all — business owners face is a serious lack of time. Some of the telltale signs you should outsource your marketing department include having an overworked team and a lack of time and resources to fulfill your obligations. Though this may describe your current situation, the good news is that by outsourcing your content marketing services, your team can focus its energy on core competencies; in other words, what you do best. 
If you're running low on time to fulfill your professional obligations, chances are that you're running low on resources, as well. You may be wondering, "Should I outsource marketing if I'm already trying to limit business expenses?" The short answer is "yes." As previously mentioned, outsourcing content marketing grants you more time to perfect your day-to-day operations. Because this extra time allows you to elevate your product quality, it helps you earn more profits in the long term. In this way, investing in outsourced content marketing gives you the time, energy and resources to continue growing your business without spreading yourself too thin. 
4. Are You Meeting Your Professional Growth Goals? 
As an ambitious business owner, it's essential to set goals and take concrete steps to make your professional vision a reality over time. That being said, it's no secret that setting goals is much easier than achieving them. To this end, Small Business Trends reports that in 2020, just 5% of small businesses achieved their yearly goals in sales, marketing, advertising and customer service. 
If you're among the 95% of business owners who weren't able to achieve their annual goals, don't despair! There's no better time than the present to evaluate your company's progress and establish realistic goals for the future. One of the best ways to continue growing your business is by making the most of your digital resources and platforms with a hard-hitting content marketing strategy. Among its many benefits, content marketing allows you to develop a strong brand message, as well as identify and connect with your target audience to build sustainable profits over time. 
Although it does not promise overnight results, content marketing can boost your brand recognition and credibility so that your target audience starts to see you as an industry expert. With this in mind, it's clear to see that a dedicated content marketing strategy can help you meet your overarching professional goals, particularly as they pertain to long-term growth.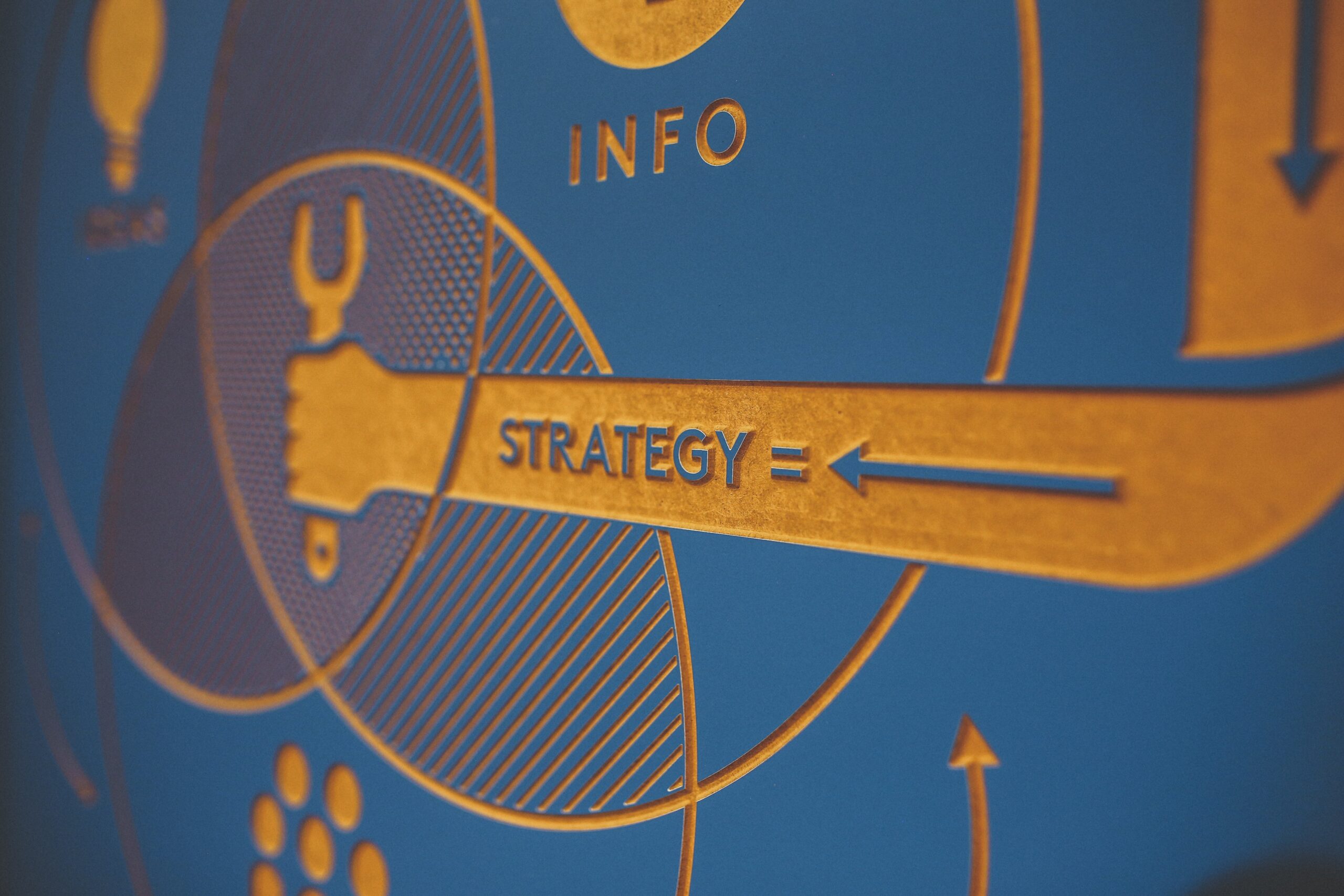 Credit: Canva Studio (from Pexels) 
5. Which Services Should You Delegate to an Outsourced Marketing Professional?  
As you decide which content marketing services to outsource, start by thinking about your team's strengths. Do you already have someone on board who can handle graphic design? Perhaps you have a team member with social media experience. Of course, you could outsource 100% of your content marketing, but if you already have a few bases covered in-house, then you can focus your investment where you need it the most. 
Content Writers
There are several different positions that make up an effective content marketing team. When it comes to producing high-quality content, such as blogs, articles and emails that will appeal to your target audience, you'll need experienced content writers. When choosing writers, make sure they have experience writing in your industry.
Editors
Next, editors ensure that the writers' content is free of grammar, syntax and style errors. At first glance, editing may seem like an optional step, but editors are trained to find the minute details that most of us miss — and those details can make the difference between average and excellent content. 
Designers 
Once you have your finished content, it's time to bring it to life with the help of a designer. Designers use a variety of programs and software to add images and formatting to your content. Designers can make your content more visually appealing by adding unique graphics and images that speak to your audience's interests. 
SEO Specialists
Yet another piece of the content marketing puzzle is what's called SEO, or search engine optimization. SEO specialists work to place your business at the top of search engine results pages (SERPs). Appearing at the top of Google's SERP leads to a number of benefits, including enhanced exposure, credibility and audience engagement.
Social Media Managers 
Last but not least, social media managers are in charge of sharing your one-of-a-kind content with the digital world. Whether you choose to post on Facebook, Instagram, Twitter or even TikTok, a social media manager helps your company develop a larger online presence with a focus on audience engagement. They will also determine which social media strategies are working and, perhaps more importantly, which ones aren't. 
6. What Should You Look For in an Outsourced Marketing Team?
High-Quality Website Content
The first criterion to look for in an outsourced content marketing team is that they feature appealing content on their website. Scroll through the company's various pages and keep your eyes open for blatant grammatical errors, poor formatting or design. Remember, the content that an outsourced marketing team produces for your business will most likely be on the same standard as what they've created for themselves. If you don't like what you see off the bat, it's best to move on. 
Responsiveness 
Secondly, an outsourced content marketing team should be responsive and eager to communicate with you. Locate their contact page and get in touch with a few preliminary questions. If you don't get a response within a few days, that's a sign to keep looking. Ideally, your content marketing team would be easy to reach and get back to you quickly with answers to your questions. 
Accommodating Turnaround Times 
Deadlines have a way of sneaking up on all of us. Choose an outsourced content marketing team that clearly communicates the amount of time they need to complete various services, whether it's writing a blog post, creating a graphic or an editorial calendar. Some agencies offer expedited turnaround times for an extra fee. In any case, the most important thing is that you know what your content marketing team's policy is, so you can decide if it will work for you. 
Reasonable Prices 
Yet another crucial aspect of choosing an outsourced content marketing team is making sure that the price is right. Don't be afraid to shop around to compare prices between companies; it's the only way you can know if you're getting the best deal. While content marketing is a worthy investment for your company's future, it shouldn't break the bank. 
Stellar Customer Service 
Finally, be sure to choose an outsourced content marketing team with excellent customer service. Content marketing is a collaborative endeavor that requires a certain amount of back-and-forth between your team and the marketing team. If the marketing team is unpleasant to deal with, keep looking. The right content marketing company will treat you and your team with professionalism and respect.
7. How Should You Prepare to Partner With an Outsourced Marketing Team? 
If you've decided to outsource your marketing department, great! But what's next? As previously mentioned, working with an outsourced content marketing team is a collaborative endeavor — meaning that your team can't just sit back and relax while the marketing team works its magic. As the client, your job is to provide the content marketing team with clear direction about the product that you would like to receive. 
For example, if you would like to order a blog post, it's best to provide the content team with a description of your company, what your objective is for the blog in question and a detailed outline for the piece. It's also a good idea to provide a few samples of pieces that reflect the desired style and tone. Generally, the more specific you are about which points you'd like the piece to cover, the happier you'll be with the final product. 
Remember that while the content marketing team is trained to produce highly impactful content, they are not mindreaders. For best results, communicate about every aspect of a project, so there's no room for confusion or misunderstandings. 
Trust Strategy Mesh's Content Marketing Experts to Boost Your Business 
If you're ready to take the next step toward measurable business growth and sustainable success, don't wait to partner with Strategy Mesh. With decades of cumulative experience in the world of marketing, Strategy Mesh's team is proud to deliver exceptional content marketing for small businesses and midsize businesses alike, providing impactful content and strategy guidance exactly when you need it. Whether you're looking for top-notch articles and blogs that will launch your website to the top of Google's results page or a facelift for your website, we've got you covered. Find out more about our wide range of marketing services by scheduling a free initial consultation today.